Fascination Delta
Fascination Delta
Concept that fascinates
Aesthetics and functionality merge in all areas to an impressive appearance. Characterized by its distinctive style, Lancia's Delta Integrale still looks young, sporty, self-confident and elegant. It wears the striking shapes of a former master piece in international automobile-designs.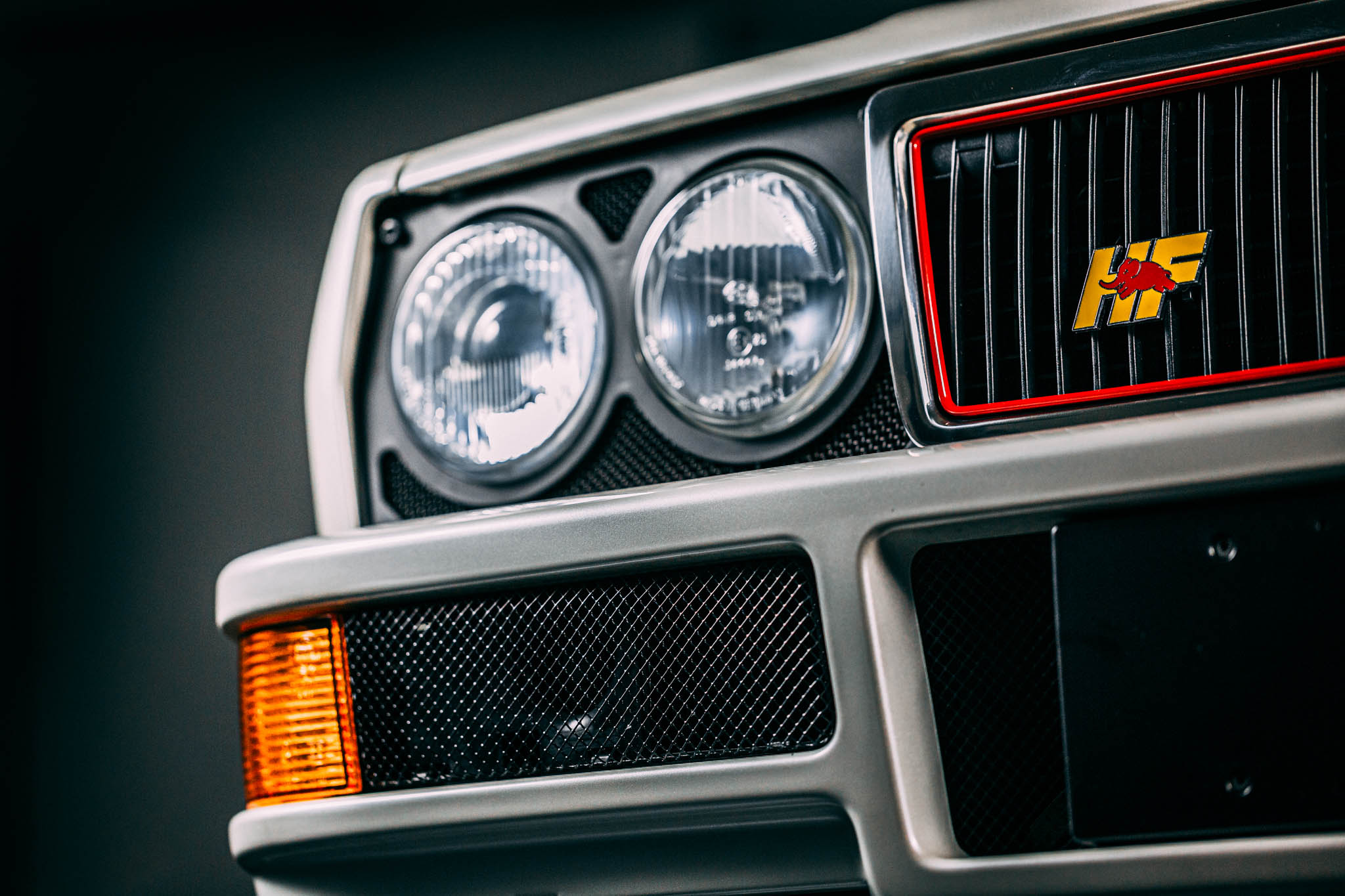 Technology
Technology
Lancia Delta Integrale EVO 16V year 1991–1995
1995 cc, 4 cylinders
5750 rpm 155kW (211hp) at Kat version, 151kW (205hp) at no cat version
Torque at 2500 rpm 308nm
2 overhead camshafts
electronic injection with turbocharger and intercooler, 16 valves
minimum 95 super unleaded
1995 cc, 4 cylinders
all-wheel drive with Torsen differential permanent - distribution 47% front / rear axle 53%
Transmission: synchronized
5 gears
Rack and pinion power assisted
10,4m turning circle diameter
Suspension: independent suspension with swing arms, cross members and stabilizers
Front: Brembo 281mm ventilated
Rear: 251mm
Wheels/tires: 7 ½ x 16 Speedline, 205/45 ZR 16
3900 length x 1770 wide x 1365mm height
Wheelbase: 2480mm
Front track wide: 1517mm
Weight ready: 1362kg
Fuel tank capacity: approximately 56 Liter
Top speed: 220km/h
Acceleration 0-100 km/h: 5,7 sec.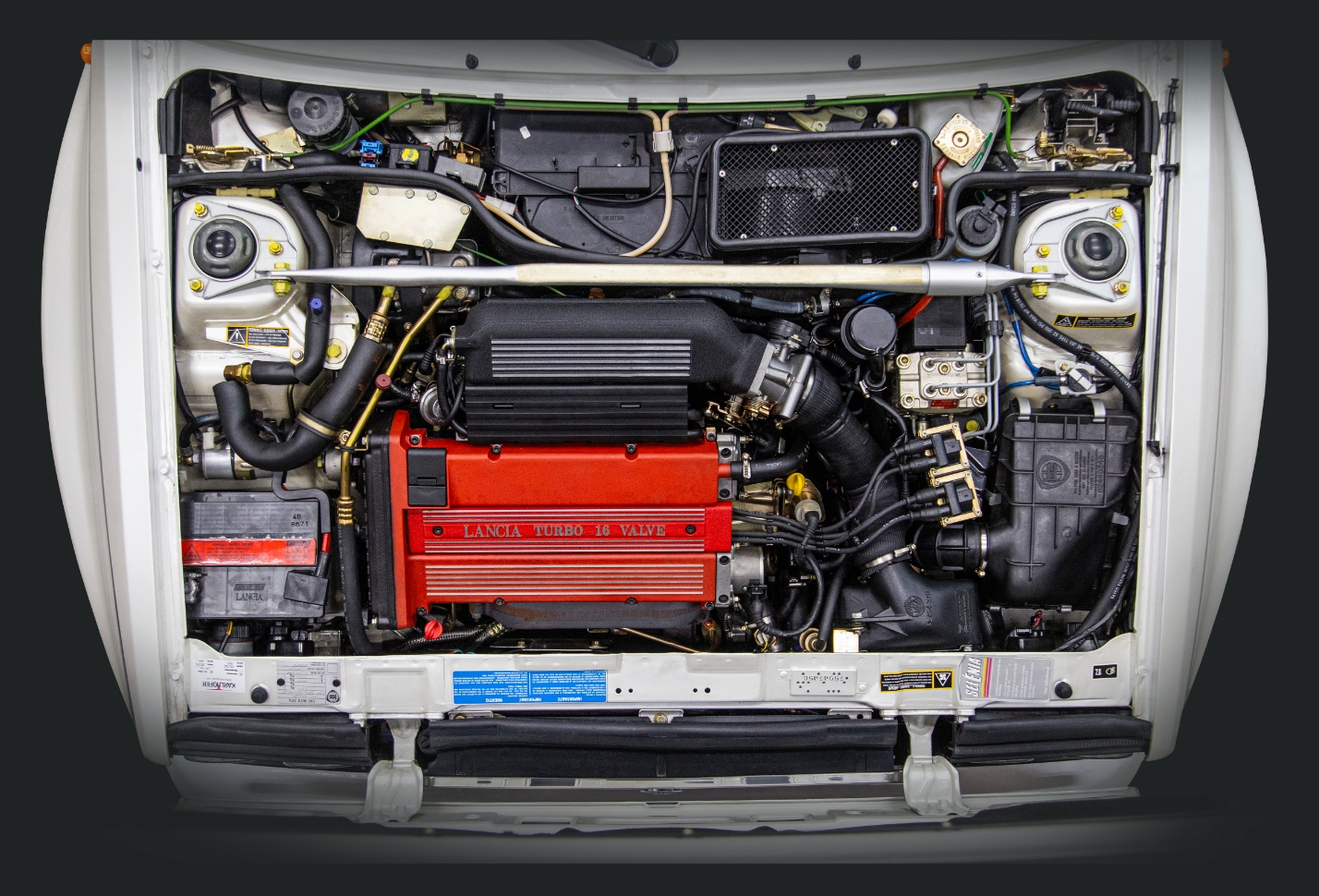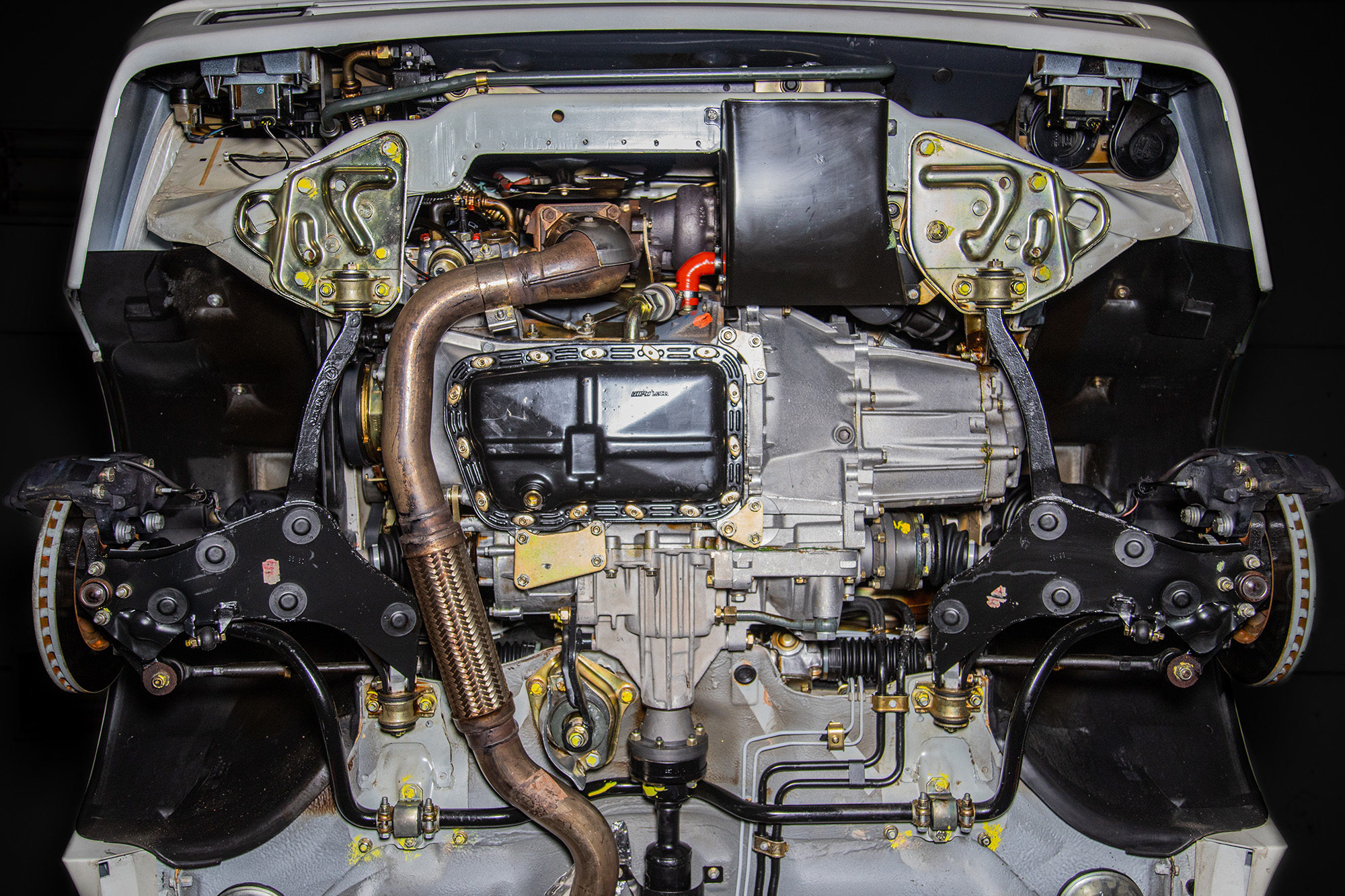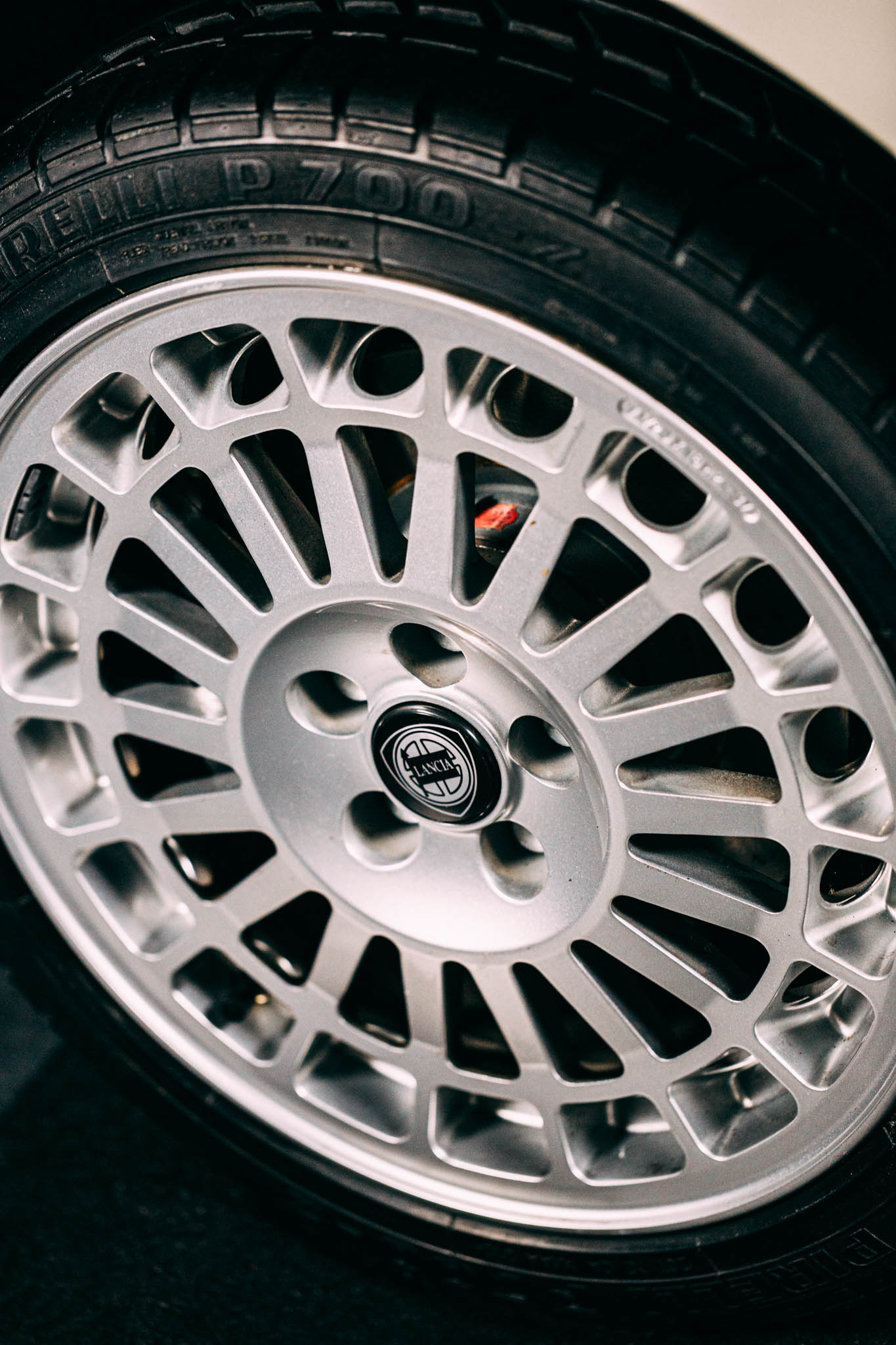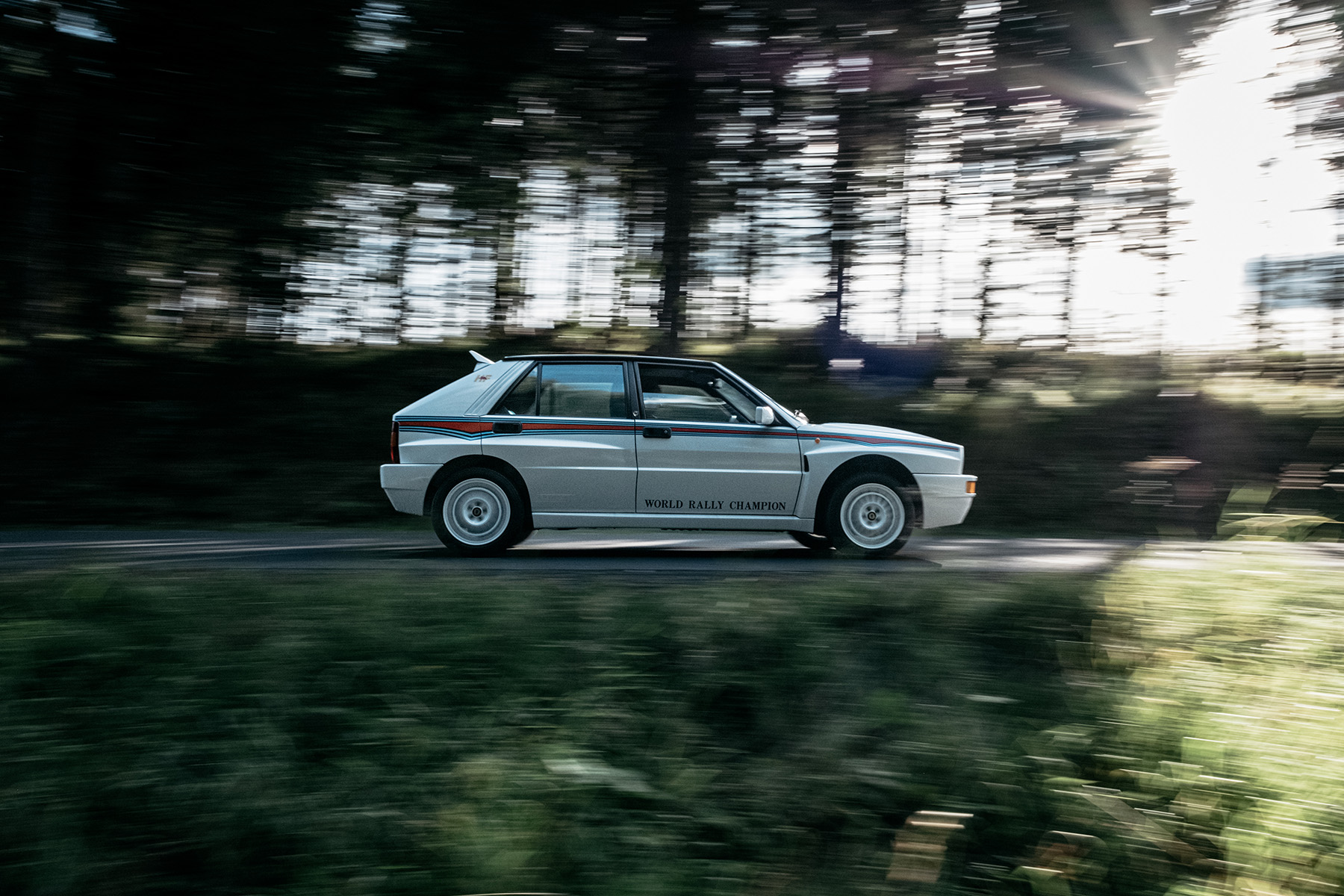 Philosophy
Philosophy
High standard with
great responsibility
The high demand we set ourselves is derived from the responsibility to offer our customers an Integrale, which deserves the title "collector vehicle".
It is not only about trading, but also about service, maintaining and caring about tradition – this is irrevocably linked with our own passion for this meaningful model.